Today we are taking a trip to Hong Kong! This is one place that is top of Nik's places to visit! so I'm sure we will make it there someday!  There is so much to do and see, you are guaranteed not to be bored. But don't take my word for it. Today I have enlisted travel expert Rhys to tell you a bit more about Hong Kong and what you can expect
I'll pass the blog over to Rhys……..
If you're looking for somewhere to immerse yourself in unique culture, taste new foods, and have an incredible adventure, then head off to Hong Kong for a stylish and exciting city break.
Where to stay in Hong Kong?



Hong Kong is packed with amazing places to stay for all budgets and tastes. Here are a few of the more luxurious options
The Upper House
This super chic hotel overlooks Victoria Harbour and prides itself on offering a luxury experience without the stuffiness. It is relaxed, stylish and spacious and has all of the details that will make your stay perfect. Walk in rain showers, free-standing limestone baths, exquisite linen, epic picture windows that take in the city skyline
Intercontinental Hong Kong
Furnished with Asian influenced art and rich silks, this hotel blends traditional with contemporary. The Italian marble sunken bath tubs, first-class entertainment equipment and 24-hour butler service mean you might not want to leave the room, especially if you get a room overlooking the harbour and Hong Kong Island. In your downtime you can also indulge in the relaxing I-Spa.
Hotel ICON
Combining international style with traditional hospitality, Hotel ICON is an amazing choice. The contemporary, minimalist rooms have all of the features you would expect from a luxury hotel including flat screen TV, a walk in rain shower and a deep bath tub. The amazing floor to ceiling windows bring the city skyline right to the end of your bed and you can lay and watch the ferries, liners and junks cross the harbour.
Where to eat in Hong Kong
In a city of sizzling woks, fragrant street food and Michelin star restaurants, it's difficult to know where to begin. With influences from all over the world, Hong Kong food is a fusion of flavours.
Bo Innovation
Celebrity chef Alvin Leung is Hong Kong's answer to Heston Blumenthal, lifting X-treme Chinese cuisine into an art form. The set menus will set you back financially, but it's sure to be an experience to remember, with beautifully presented dishes and unique textures. Waiting staff lovingly present each course to you with an explanation of each dish, and whip away your empty plate the moment you put your cutlery down. Comfortable surroundings, excellent service and unique tastes make this a must-visit restaurant and one you will remember forever.
Yung Kee
The ornate Yung Kee restaurant serves gourmet food to the masses without dipping in quality. The place has risen from a modest food stall to its large location on Wellington Street, so it has authentic routes. It frequently appears on award lists, so you're sure to enjoy your meal.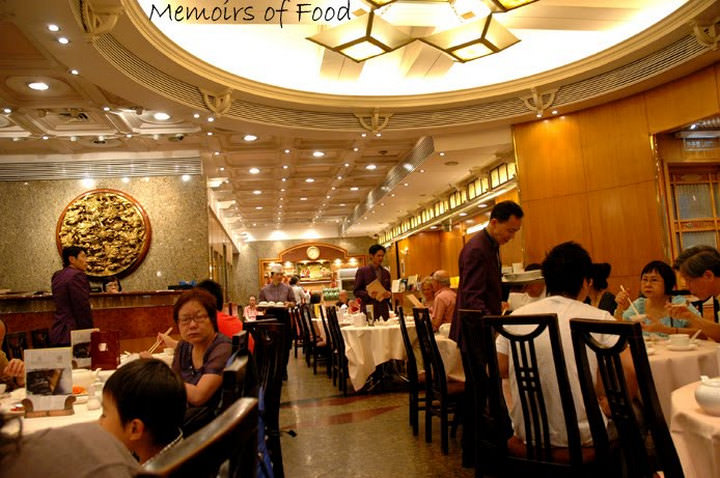 8 ½ Otto e Mezzo BOMBANA
You might not expect to find authentic Italian food on your Hong Kong honeymoon, but if you get the opportunity it's definitely worth eating at 8 ½ Otto e Mezzo BOMBANA. It's the only Italian restaurant to have been awarded three Michelin stars outside of Italy! Chef Umberto Bombana has created a unique restaurant offering Italian flavours using the finest local ingredients. Make sure you book well in advance though as waiting lists are long and you don't want to be disappointed.
Street food
No trip to Hong Kong would be complete without sampling the street food. Temple Market is the place to go to in the evening. The market comes to life after 5pm and is an ideal spot to shop for souvenirs. There are numerous little restaurants with outdoor seating that let you watch the world slip by. Try the fried tofu, crispy noodles or spicy crab washed down with a cold beer.
What to do in Hong Kong
There are numerous things to see and do in Hong Kong, whatever the weather. It's important to think about which activities will be the most memorable.
The most famous, and most spectacular, viewpoint in Hong Kong is Victoria Peak, which offers sights of the city and its harbours. Take the Peak Tram – the cities oldest form of public transport – to the top and enjoy the sights from the Peak Tower leisure and shopping complex that sits just below the peak itself. The vistas are beautiful by day, so pack a picnic and hike away from the tourists for the most romantic experience on a sunny afternoon. At night the air is filled with romance, so take a trip together to see the twinkling lights of the city below.
For the most unforgettable view of Hong Kong, take a scenic helicopter flight and see the famous skyline from the air. You will create the most amazing memory to treasure for many years to come. You can book a fly and dine or fly and relax package with the Peninsula, incorporating lunch or dinner, or even a massage and afternoon tea.
Take in the views of the harbour from the water by taking a trip on a traditional Chinese junk. You can hire one with food and a crew to take you off for a secluded picnic, hop on one of the short harbour tours or even book a full day trip.  It's a great way to see the sights from a different vantage point, feel the wind in your hair and enjoy the great outdoors.
Hong Kong is a vibrant, bustling destination where any traveller can easily lose themselves. If you're looking for something a little out of the ordinary you will certainly find it here.
Other things you may love: